Product Composition
---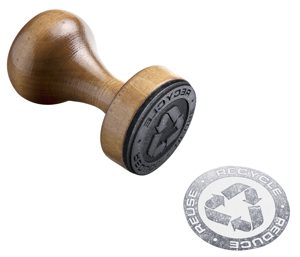 As a responsible employer and corporate citizen for over 85 years, Independent Printing & Packaging took a proactive stance in protecting our environment from the start. Years before "green" was a positive social/environmental condition, Independent had already incorporated "Critical to Process" (CTP) production methods, earth-friendly inks, stringent recycling/waste disposal guidelines and much more. Green is just Independent's way of doing business, and always has been.
Today Independent Printing & Packaging's formalized green initiative involves a focus on educating and assisting customers with their own sustainability efforts. That's exactly why we encourage the use of environmentally-friendly papers whenever possible, and it's the reason Independent continues to purchase increasing amounts of paper containing post-consumer waste (PCW).
When the opportunity presented itself to become Forest Stewardship Council® certified, Independent was among the first in Wisconsin to become a certified printer in Spring of 2006. We demonstrate our commitment to responsible forestry practices by being certified by the Preferred by NatureTM to the FSC Standards.
As paper selection is one of the best ways for our customers to promote their own green initiatives, we encourage the use of FSC-certified papers. Our customers may use the FSC logo and Rainforest Alliance Certified™ seal on FSC certified papers to clearly display their own commitment to sustainability.
Van Son Inks is Independent Printing & Packaging's in-house ink company. The volatile organic compound content of the process ink set we use ranges from 10% to 15%.

We also produce work using hybrid UV-cured ink. These inks instantly dry (cure) using UV energy. UV inks do not contain any volatile organic compounds (VOC) making them an environmentally-friendly choice.
We recently introduced the use of 100% post-consumer recycled chipboard as a paper option. Repurposing a paper that's typically used solely as disposable packaging, and then printing it with low VOC-emitting, renewable vegetable-based inks, has become increasingly popular with our green-minded customers. In addition, the 20 pt. chipboard is durable and lasts longer than other papers, reducing replacement needs.
Independent has taken great measures to alleviate paper waste in producing our standard products. Roughly 23% of paper purchased for our standard products is manufactured specifically to the required size. We believe this to be a responsible production choice, enabling us to better control, and ultimately minimize our paper usage.
In addition, we offer print-on-demand services. These services allow us to cost-effectively produce lower quantities per production run of print products for our customers. This can result in less waste as customers' product information changes frequently, making their inventoried print obsolete, and thus unusable – but recyclable, of course!
Not only are print processes themselves monitored for environmental purposes, our post-production materials are a major area of focus as well.
We thoughtfully decide on packaging and shipping materials used throughout our facility. For instance, our kraft shipping cartons, along with our chipboard, kraft-wrap packing material, and corner protectors for skids of outgoing paper are all 100% PCW and recyclable.
Our packaging peanuts are composed of biodegradable cornstarch. They dissolve when exposed to water, or may be reused.
Additionally, skids of incoming paper have steel bands securing the paper to the skid. We chop those bands into small pieces and recycle them.