Bring Your Message to Life
Hayes Graphics, our large format division, is located in Mosinee, Wisconsin. The facility combines exceptional service and modern technology to provide cost-effective large format print materials. From signs and banners to trade show displays and vehicle graphics, we can handle any large format printing project.
We provide a variety of digital and large format printing services. Our customer service associates help select the process that best suits your needs, based on what the piece will be used for — outdoors, long life, UV protected, short term, etc.
Our goal is to make sure your project moves ahead efficiently and without delay; we encourage our customers to consult with our graphics team for answers from file preparation to materials to shipping options. We're your partner for the entire process.
Products
Scroll down our list of products and become inspired by the many ways we can help increase visibility, foot traffic or build your brand. Get a free quote when you contact us today!
Banners
Retractable Banner Stands
Signs
Vehicle Graphics
Floor Graphics
Wall Graphics
Window Graphics
Under Ice Graphics
Trade Show Displays
Point of Purchase Displays
Standees
Decals, Labels & Posters
Signs!
Declare your name as loudly as possible with our distinctive signs. We have something for almost any application or challenge. Just take a look below!
Banks & Credit Unions
College/Tech Schools
Construction/Architects
Corporate Branding
Health Care
Restaurants & Food Service
Tourism & Travel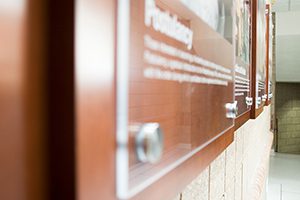 Acrylic Signs
Acrylic signs are perfect for any business or organization looking to present a sterling reputation.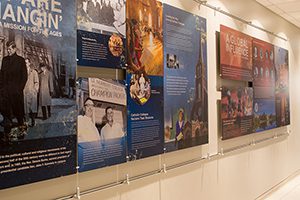 Aluminum Signs
Great for indoor or outdoor, aluminum is both lightweight and durable, giving it a fresh and strong look.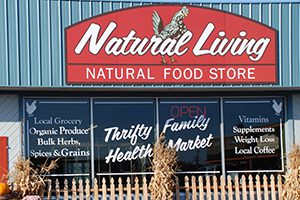 Building Signs
No matter the industry, our outdoor building signage will fit your style and attract customers.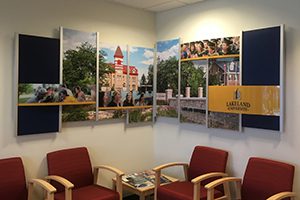 Custom Signs
Represent your business or organization in a unique and original way. We'll help you create a one-of-a-kind product that will appeal to your customers with an unforgettable display.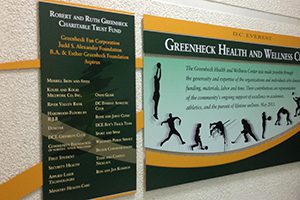 Interior Signs
Let us create branded, attention-grabbing signage for lobbies, inside navigation signs that provide a professional look throughout your facility. We have PVC, acrylic, foam and custom options.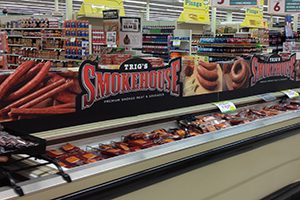 PVC Signs
Signs made from PVC are extremely versatile. They're both rigid and lightweight making them good for indoor and temporary outdoor use. Also known as Sintra Board, we carry 1mm, 3mm or 6mm thickness and supply a variety of customizable options.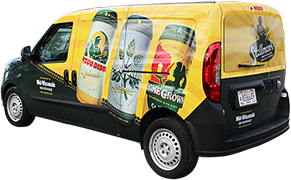 Make any vehicle into an ad for your company with our attractive magnetic signs. They're hard to miss and easy to install making them a low cost, high impact branding option for cars, trucks or vans. Vinyl vehicle wraps are also available!
Whether you need to promote an event, sell your home or just show your political leanings, our yard signs are a great way to do it. Affordable and sturdy, our signs are printed in full color.